We're looking for architects that'd like to enhance people's lives through architecture and design.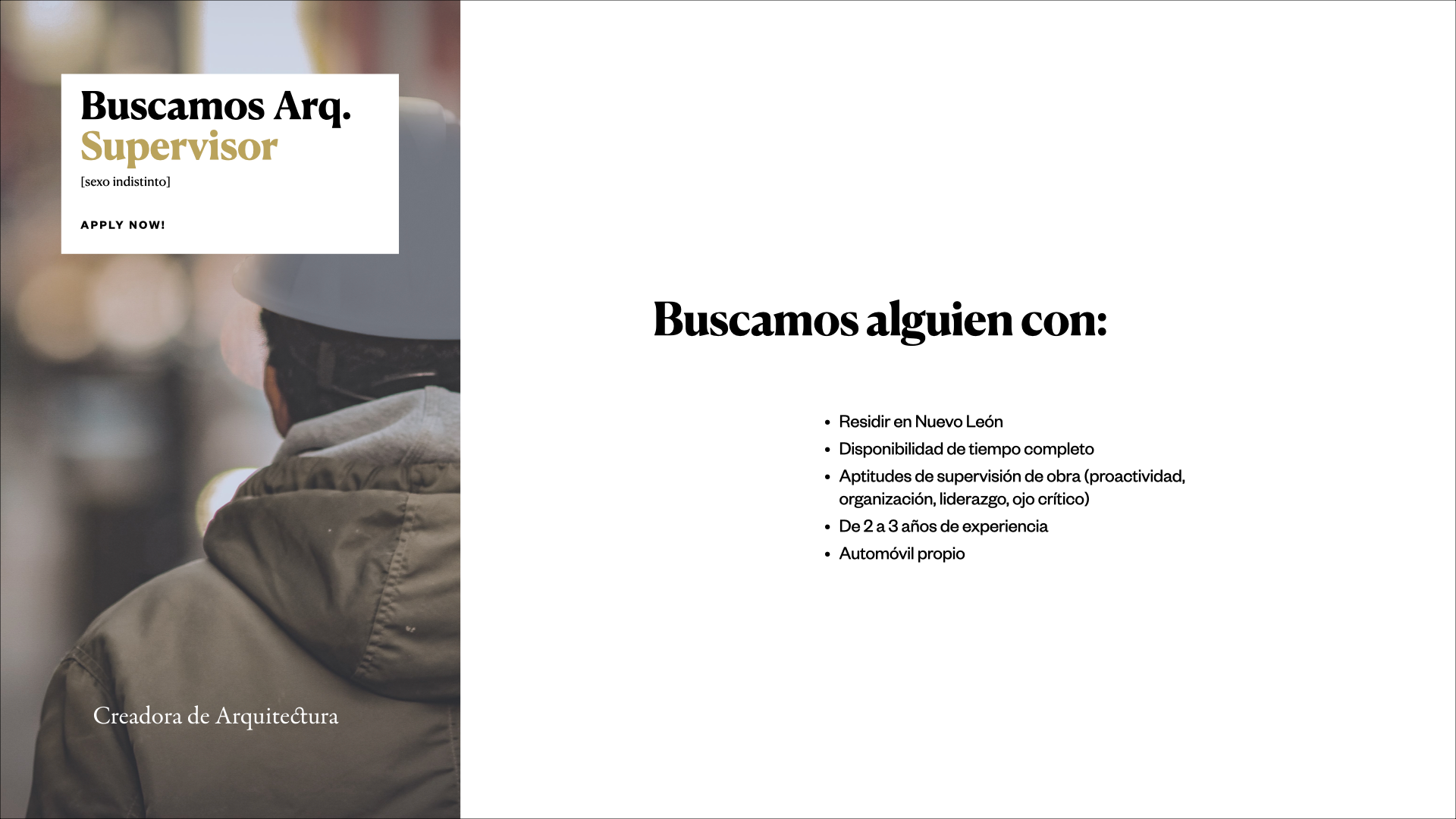 We need your full time, use of PC/Mac, skills in blueprints, 3D & presentations (AutoCAD, Sketchup, VRay, Photoshop) and Microsoft Office tools.
We are a firm with creative and enthusiastic people to work with, lots of work, the best gourmet coffee and ergonomic office furniture, It's a nice place to work.
—
A P P L Y  H E R E
Instrucciones:


1. Descargar el formato digital
2. Llenar el formato digital y guardarlo
3. Enviar el formato a la siguiente dirección junto con tu CV y portafolio:
    hola@creadoradearquitectura.com